Wear it with a sense of wanderlust and make Sunseeker Resort the vacation destination for your best and brightest self.
Book our Savor The Sun package and enjoy:
Exclusive Rates on Luxurious Sunsuites™ or Premium Rooms
$50 Credit for Hand-Crafted Cocktails
$100 Credit for Dining at our World-Class Restaurants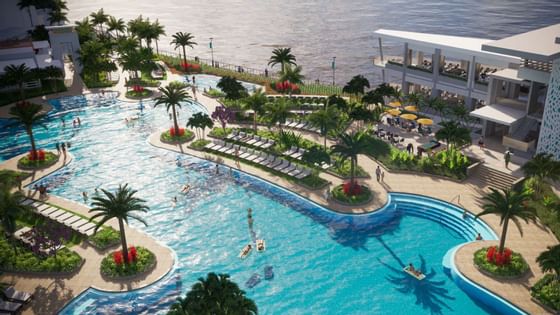 Whether it be on the rooftop or ground level, you can find your sun at one of our two breathtaking pool experiences.
Dive into the good life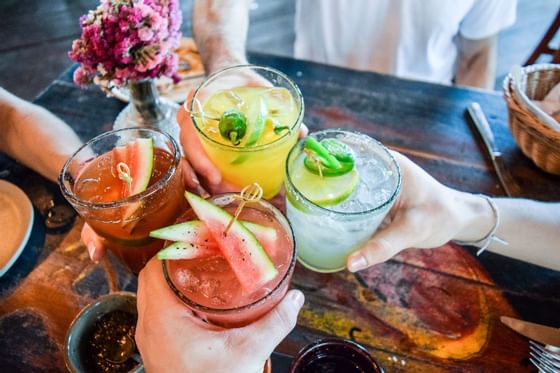 From casual eats, to elegant fine dining, we have your tastes covered and your thirst quenched with our 20 dining concepts and 11 bar areas.
Savor the flavors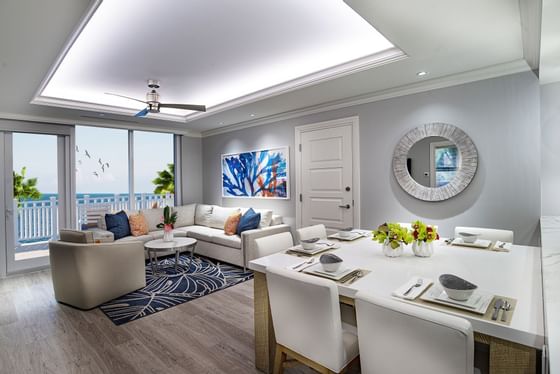 With sweeping views, private balconies, and chef-inspired kitchens, your home away from home takes resort life to a whole new level.
Relax in total comfort